Today was the perfect first day of the season - little lines, ample parking, warm sunshine and fun chairlift buddies. In honor of starting our season off at A-Basin, below are a few reasons it is one of our favorites. Also, it was the first ski area in North America to open for the 2019-2020 season ;)
Early/Late Season. We wouldn't even be writing this blog post if it wasn't for this one - nothing sums up A-Basin's culture like skiing there on an early or late season day. From skiing the "white ribbon of death" and grabbing a beer at 6th Alley in October to lapping Pali during Maybasin, A-Basin has such a long season because people love to ski it.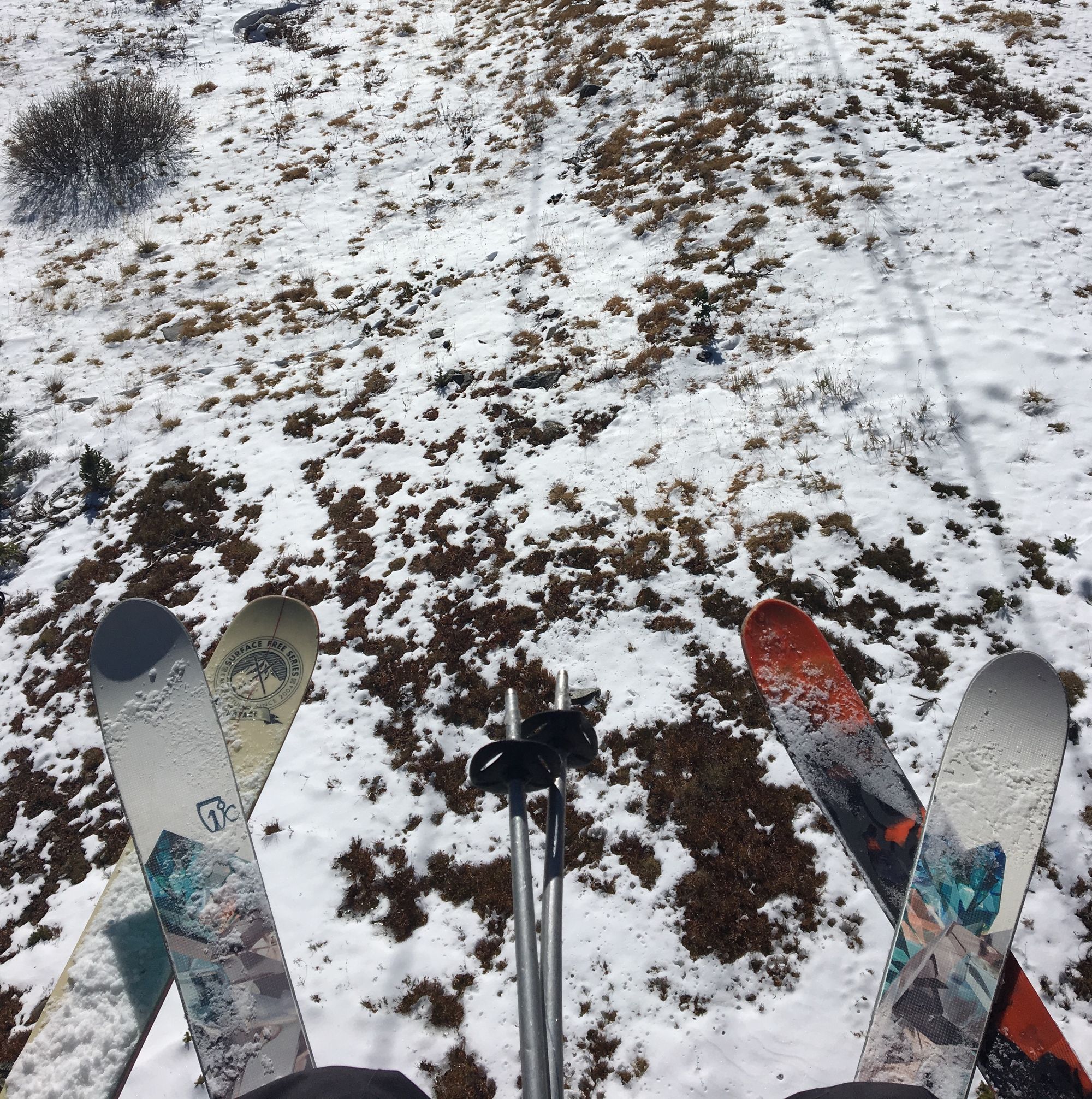 Pali & the Alleys. A classic lift (two-seater with no bar) and steep terrain, no more explanation is even needed. You might come for the early season and the late season, but this is what the mid season is all about at A-Basin. We can't wait until it opens this year!
Uphill Access. Today I was pretty excited for lift access but later in the season when uphill access opens we will be able to skin up early in the morning or after work. It is definitely a different way to see the mountain and makes me appreciate the short lift ride when we opt to earn our turns.
The Beach. Most people when they hear "beach" think sand and the ocean, but not here. People reserve parking spots and the parties start out of their cars, sometimes they even ski. The spreads can vary from a keg to an impressive meal - just depends who is planning. People watching is always entertaining too - onesies to denim to full costumes.
Food and Drink. At most ski areas food is so overpriced that it almost pains me to buy it, but not (as much) at A-Basin. The 6th Alley bar is great (maybe the best ski area bar in Colorado?), and now that it's not on the Epic pass, you can join the mug club without standing in a huge line on opening day. Of course, one can't avoid mentioning A-Basin's Bloody Mary, as our friend Matt put it today, there are likely better Bloody Marys in the world, but a bloody at 6th Alley just tastes better.
The Vibe. It really all comes down to the feeling of the place. From the skiers to the mountain staff everyone who is at A-Basin is just looking to have a fun time and loves being outside skiing/riding. There is steep terrain as well as rolling groomers which keeps us coming back again and again.